Charmed & Dangerous: A Women's guide to Reclaiming a Healthy Relationship
This guide is an initiative of the Tweed Shire Women's Services Inc. and has been adapted to include specific information for women living in the Campbelltown Local Area. The booklet empowers women to become informed, to know where help is available and to make decisions about their safety and wellbeing.
CDVC has received funding from Club Grants and Women NSW to reprint this resource.          
Women's Help Card
A pocket size card listing crisis and support phone numbers.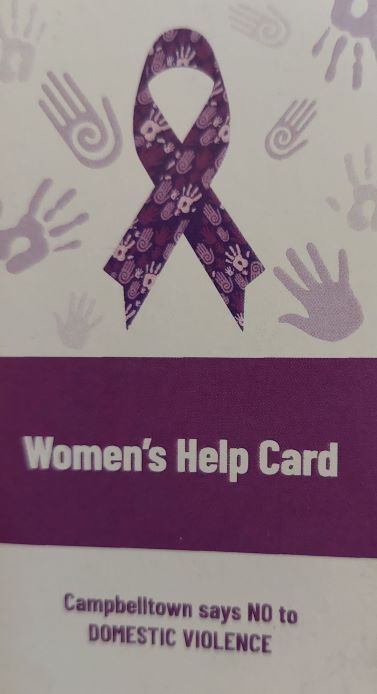 Help Cards funded by Women NSW.
Banner Pens
Pens with pull out banner with crisis and support services phone numbers. Funded by Women NSW
Look Out for Your Little One
A pocket size card with phone numbers for support services for women with children affected by domestic abuse. Posters and cards funded by Campbelltown City Council and Women NSW.
Posters
Funded by ClubGRANTS and Campbelltown City Council.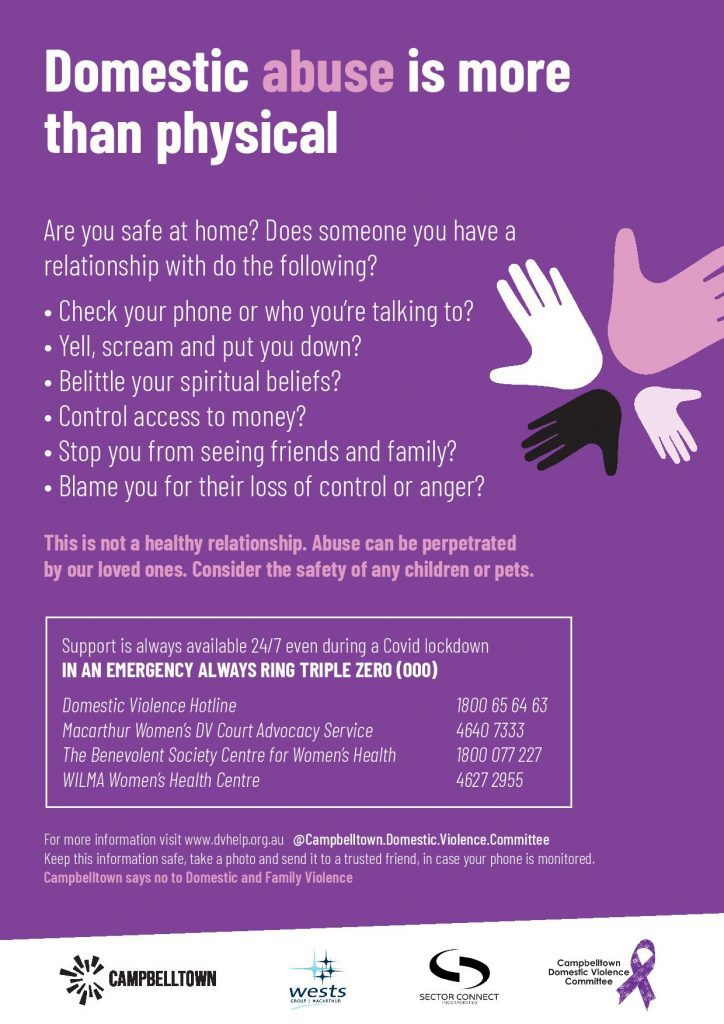 FOR COPIES OF THE ABOVE RESOURCES:
If you want copies of Charmed and Dangerous, Banner Pens or the Women's Help Card contact  CDVC at thegenderequityproject@gmail.com or via this website. A pdf copy of Charmed and Dangerous is also available.   All resources are free.
OTHER USEFUL DOMESTIC VIOLENCE RESOURCES
Resources for domestic family violence practitioners – Domestic Violence Service Management (dvnswsm.org.au)New Domestic Violence Resources Launched For People With Disability – People with Disability Australia (pwd.org.au)
Domestic Violence Legal Service – Women's Legal Service NSW (wlsnsw.org.au)