DOMESTIC VIOLENCE THROUGH THEIR EYES ART COMPETITION
MAKE SOCIAL CHANGE THROUGH ART
For the 16 Days of Activism against Gender Based Violence 2023, CDVC is launching an art competition for artists to submit their work representational of their experiences and insight into domestic violence. Send enquires via the contact page, or to thegenderequityproject@gmail.com. Full terms and conditions available. Competition opens 14th July 2023.
PURPLE BENCH PROJECT
In 1849, the murder of 3 people and a ferocious attack on another was one of the most brutal ever seen, not only in
Campbelltown but in the whole colony. James Richardson not only murdered his wife Elizabeth, his stepdaughter
Sarah, but also Sarah's infant and attacked her four-yearol d niece, Sarah. James and Sarah had been married
several years and had separated recently. Courtesy of Campbelltown City Library's The History Buff Blog
The Purple Bench is an international project to commemorate women murdered by domestic violence. Purple benches are placed in public spaces, to draw attention to Domestic Violence, and a phone number or link is available for women to seek support and help.
In the garden of Campbelltown City Council, a park bench had been placed by her family to commemorate Elizabeth, Sarah, and her child. This bench has now been painted purple, to honour Elizabeth, Sarah and all women and children murdered due to gender-based violence. Campbelltown City Council also rejuvenated the garden surrounding thebench.
In partnership with Campbelltown DV Committee, the City Council has also installed two Purple Bench at Koshigaya Park to generate conversation, to clearly state Violence is Not Okay and with a QR link to this website.
Campbelltown DV Committee has also provided two Purple Couches at Council libraries with the message Campbelltown Says No to Domestic and family Violence.
The above bench was painted by CDVC, and handprinted by our many supporters for the 2022 16 Days of Activism Against Gender based Violence.
The Purple Bench project is funded by ClubGRANTS.
GENDER EQUITY & EQUALITY
CDVC Gender Equity Project
TO REDUCE GENDER BASED VIOLENCE WE NEEDTO ACHIEVE GENDER EQUITY.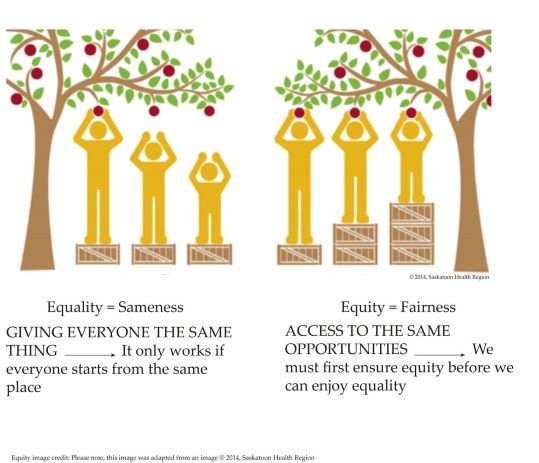 MAKING CHANGE THROUGH EDUCATION TRAINING PACKAGE
The package is available free to workers, agencies and services who work with families. The aim is to educate children and adults such as parents, primary caregivers, teachers and childcare workers, in promoting gender equality. Research informs us that gender based violence is caused by gender inequality, and to address inequality we need an understanding of how gender inequity and how gender inequality is formed and reinforced.
As gender beliefs are formed by the age of 4 years, parents of pre-schoolers and workers have the opportunity to raise children to be equal thus to change society and reduce violence. Statistics tell us that girls as young as 13 years of age experience violence in relationships, therefore society needs to challenge inequality and focus on raising children to be respectful and achieve healthy relationships.
WE CAN BE EQUAL IF THERE IS A FOCUS ON ACHIEVING GENDER EQUITY AND EQUALITY
WE CAN BE EQUAL IF CHILDREN ARE RAISED TO BELIEVE IN GENDER EQUITY
BEING EQUAL WILL REDUCE VIOLENCE AGAINST WOMEN, CHILDREN AND MEN
This package was funded by Zonta International
THIS PACKAGE IS AVAILABLE BY FOLLOWING THE LINK BELOW OR CONTACTING thegenderequityproject@gmail.com
/ https://drive.google.com/drive/folders/1iGNVkI6DZ6p_36NwFTZikuwEIXvLJ_-2?usp=sharing
"Gender equality requires equal enjoyment by women and men of socially-valued goods, opportunities, resources and rewards." (http://web.unfpa.org/gender/resources3.htm#2 )
"Gender equity is the process of being fair to women and men." (UNFPA)
GENDER EQUALITY IS A HUMAN FIGHT, NOT A FEMALE FIGHT (Freida Pinto)
16 Days of Activism Against Gender Based Violence 2022
CDVC held their Speak Up Speak Out event at Campbelltown Art Centre, and attendees helped us create the above purple bench.
In 2022 CDVC's Driving Out Violence Convoy was held on the 25/11, starting with breakfast at West's Leagues Club and ending with a BBQ by Rotary Club at Koshigaya Park, where CDVC unveiled their Purple Benches.
16 Days of Activism Against Gender Based Violence 2021
The 16 Days starts on the 25/11 The International Day for the Elimination of Violence Against Women and Children and ends on the 10/12 The International Day of Human Rights. Whilst CDVC holds events at this time, we believe in Not just 16 Days But 365 Days of Activism and actively promote Say No to Domestic and Family Abuse every day.
In 2021, CDVC Launched our Awareness to Accountability 365 Days Video with a Breakfast Event Held at Wests Leagues Club and funded by Club Grants; watch the video to see how Campbelltown Says No to Domestic and Family Violence.
Not Just One Day but 365 Days – hear local community leaders talk about how they will be Accountable All Year
Featuring, Campbelltown Police Commander Julian Griffiths, Councillor Meg Oates, Solicitor Carlos Lindo, Daniel Perkiss, CEO Wests Group Macarthur and CDNI President Sabrin Farooqui .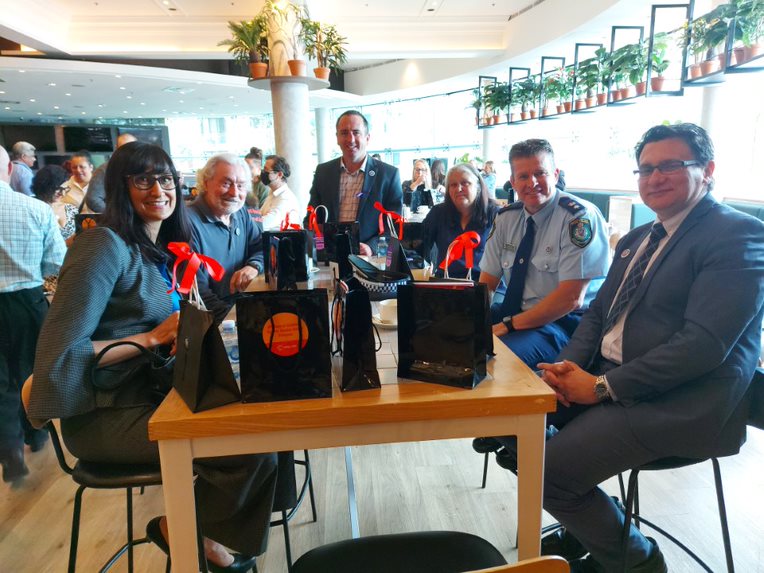 DRIVING OUT VIOLENCE
CDVC's annual Convoy across Campbelltown with the message Campbelltown Says No to Domestic and Family Violence. Held during the 16 Days of Activism, supported by ClubGRANTS and Wests Group Macarthur.
CAMPBELLTOWN CITY WOMEN'S COFFEE CLUB
With a grant from ClubsGRANT, CDVC hosts the Campbelltown City Women's Coffee Club fortnightly during school terms from 10 am to 12 noon. The Coffee Club is for women who have experienced or are experiencing violence in the home and in a safe, supportive environment connect with DFV specialists to learn their legal rights in regards to domestic violence, financial counselling, socialise with other women. Free child care is provided for preschoolers. Bookings are essential, to refer yourself or a client ring Sesilia on 0449 605 987.
SAFE SPACES FOR WOMEN – SALONS
Grants from Campbelltown City Council and Women NSW's LDVC Grants allowed us to deliver Resource Kits to Hairdressers, Nail Salons and Beauticians in Macarthur. These services are identified as safe spaces for women, and women trust the workers to disclose abuse. The kits included posters and resources that workers could hand out to clients seeking support.
EVERY CHILD HAS THE RIGHT TO FEEL SAFE AND LOVED
Over 80 child care and early learning centres in Macarthur received kits with posters, trifold cards with the message Every Child has the Right to Feel Safe and Loved, highlighting the impact domestic and family violence has on children's development and services available to help. This project was funded by Women NSW.